Bath Street, Glasgow
IQ Student, M&E Value - £3.5M
Futureserv were appointed by IQ to provide MEP design for their first new build student residential development. The project includes 330 high quality student bedrooms designed as a mix of clusters and studio's and is located on the junction of Bath Street and Pitt Street in the historic city of Glasgow.
The 13-storey development will also include a large commercial unit at ground floor level, laundrette, central atrium, café, group study area, amphitheatre and private dining facilities for students. This distinctive building is due for completion ready for the 2017 student year intake.
As part of the construction process, Graham Construction and Stothers M&E Contractors instructed Futureserv to complete the Stage 3 concept design and produce full duties MEP design, including Part L Analysis, Overheating Assessments and Working Drawings
One Maiden Lane, Nottingham
Omni Developments, Construction Value - £4.5M
The project, one of a number instructed by Omni, involved the design and construction of a 10-storey student accommodation building, comprising student 113 bedrooms and amenity space in the centre of Nottingham, opposite the Capital FM Arena with the frontage facing Belward Street.
Each of the studio apartments contain a kitchenette and pre-fabricated bathroom pod to provide Ensuite facilities. The development meets Nottingham City Council's stringent energy use criteria and incorporates combined heat and power generating equipment (CHP), heat recovery ventilation and LED lighting.
The building was completed by B&K in time for the 2016 student intake and was delivered successfully within a set of highly challenging commercial and construction programme targets.
Mill Road, Cambridge
McLaren Property, M&E Value - £1.8M
270 new student residences constructed on a derelict former garage site, close to the Angela Ruskin university in Cambridge.
The accommodation will form a mix of studios, cluster bedrooms and townhouses within four 'low rise' blocks set around a park and gardens. High efficiency MEP solutions have been incorporated throughout, with LED lighting and CCTV monitoring provided to the park to enhance security for students and visitors.
A central plant hub serves the individual accommodation blocks via district heating mains installed below the gardens.
Queen Street, Exeter
Omni, M&E Value - £4.5M
Futureserv worked with Omni Developments to carry out the MEP design and monitor during construction a new 7-storey student accommodation building located in Exeter close to the historic castle. The scheme comprised of 130 student bedrooms each arranged as studios with en-suite bathrooms.
The building is equipped with high speed broadband, Wifi connectivity throughout and is protected by an addressable L1 fire detection system.
Each studio is fitted with extract ventilation incorporating a boost facility for use by the occupant.
The project was completed ready for the 2017 student intake.
Castle Boulevard, Nottingham
Omni Developments, M&E Value - £1.2M
The Castle Boulevard development was completed in 2014 and provides 84 student rooms arranged in seven townhouses located adjacent to the Nottingham Canal.
An innovative and high quality spin on the HMO principle, the development utilises a novel CLT frame reducing the buildings Carbon Intensity such that for the first 15 years of its occupation the development is effectively Carbon Negative.
Phase 2 will incorporate a further 7 townhouses and will be completed for the 2018 student intake.
Matilda Street, Sheffield
Venture Property Group, Construction Value - £6.2M
103 studio bedrooms with ensuite bathrooms will be created within this new 6 storey development located close to the Sheffield Hallam University, City Campus. The development also incorporates cinema, gym and games rooms with superfast Wifi infrastructure provided to all areas for residents.
The MEP building service solutions were designed to provide 10% of the building energy use via renewable sources to meet planning requirements, and incorporates combined heating & power (CHP) generation.
The Brickworks - Leeds
Maple Grove/Yorvale, Construction Value - £12.7M
The first of two new phases of cluster based student accommodation, Hallfield Road provides circa 350 units arranged in two blocks.
The Building Services incorporates CHP, LED Lighting and PV Solar Panels to reduce the Carbon Emissions by almost 20% when compared with a Building Regulation compliant scheme.
The development was completed in June 2015 and achieved a BREEAM 'Very Good' sustainability assessment
East Village - Liverpool
Iliad Developments, Construction Value - £10M
The East Village development was completed in time for the new term intake during September 2013 and provides over 260 student bedrooms & studios over seven floors.
The development is structured into two blocks creating a horse-shoe arrangement set around new public realm spaces.
An underground car park houses the developments main plant areas which are based upon a central combined heat and power engine.
Vine Court - Liverpool
University of Liverpool, Construction Value - £34M
Designed by Architects Stride Treglown, the Vine Court scheme was constructed as two horseshoe shaped buildings and is claimed to be the most sustainable facility of its type within the UK. Solar thermal heating, air source heat pumps and LED lighting with automatic controls have been incorporated throughout the buildings.
The project was completed in August 2012 delivering around 750 studios, bedrooms and duplex units aimed at the Post Graduate and foreign student market.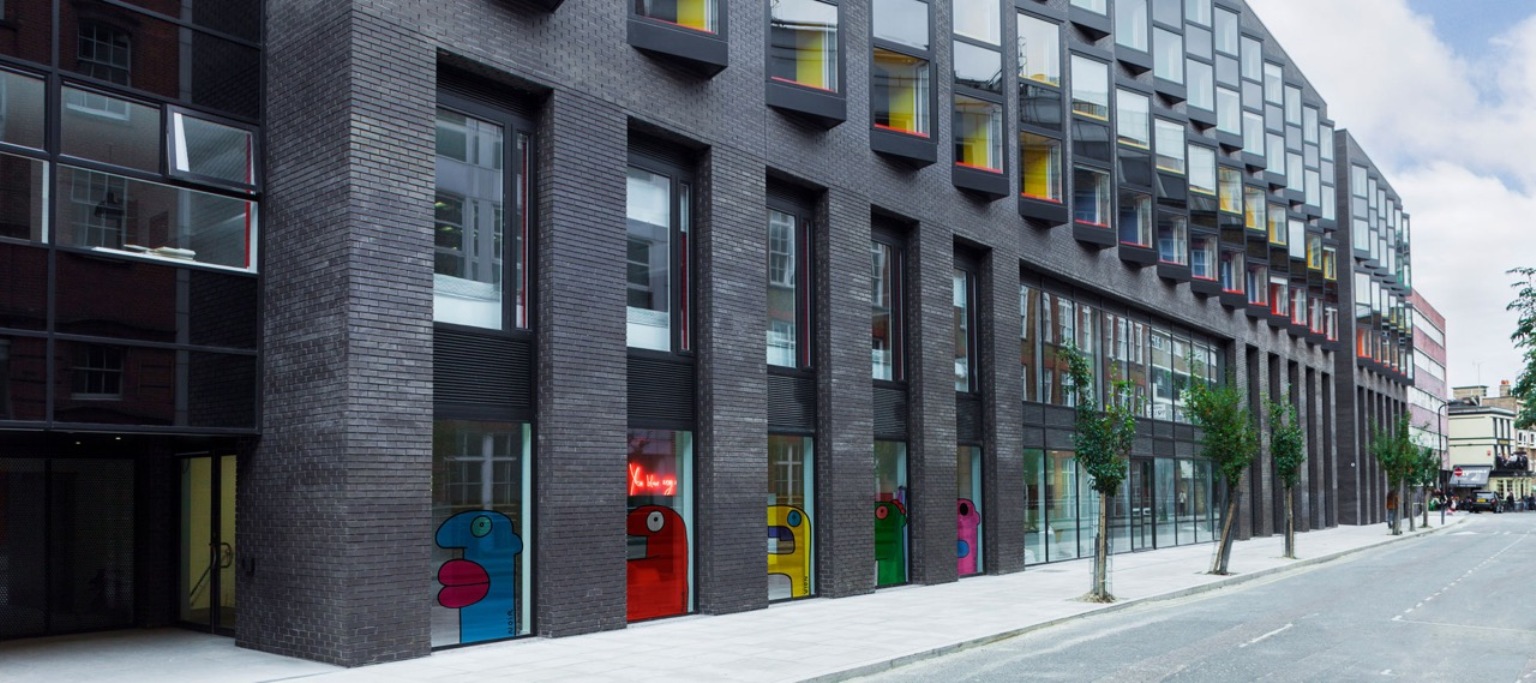 Corsham Street - London
Scape, M&E Value - £5M
Corsham Street in London delivered 541 student residential studios constructed within two towers, the tallest being 11 stories.
The development delivered a BREEAM 'Excellent' facility and incorporated innovative ceiling integrated radiant heating panels to maximise spatial design within the living areas.
Futureserv developed the MEP design through to RIBA Stage 5 and the project was completed in 2015.
Downing Plaza - Newcastle
Downing Developments, Construction Value - £50M
Constructed on the former Scottish & Newcastle brewery site with Phase 1 completed in 2011 and pre-let to the Newcastle Business School.
The development comprises three buildings, the tallest being 10 storeys. The accommodation benefits from Combined Heat & Power systems, whole-house ventilation systems and automatically controlled lighting systems.
Phase 2 of the development added a further 350 student rooms and social areas in a single high rise block and was completed in 2012.
City Campus - Leeds
Downing Developments, M&E Value - £4M
The scheme, designed by Architects John McAslan + Partners, provides 568 student bedrooms and 4,500 sq ft of retail space across three buildings, adjacent to the Inner Ring Road.
The project includes the construction of a new 27,500 sq ft building and the refurbishment of two original university buildings, providing an additional 210,000 sq ft of student residential space.
A new public square and pedestrian link complete with amenity lighting was created between the blocks. The building wasdeveloped as a hybrid of the Part L to the Building Regulations allowing increased design flexibility.